Reading Picnic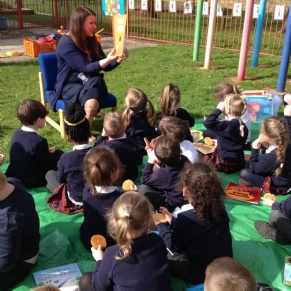 Children across Woodlands Primary School and Nursery have been excited to take part in reading picnics.
Reading is necessary for learning, so instilling a love of reading at an early age is the key that unlocks the door to lifelong learning. Reading aloud presents books as sources of pleasant, entertaining, and exciting formative experiences for children to remember. Children who value books are more motivated to read on their own and will likely continue to hold that value for the rest of their lives.
Instilling a love of reading early gives a child a head start on expanding their vocabulary and building independence and self-confidence. It helps children learn to make sense not only of the world around them but also people, building social-emotional skills and of course, imagination.