Year 5
At Woodlands we provide a supportive approach to ensuring all pupils have high expectations of themselves and each other. We would like the wider community of Woodlands to support us in this journey and to enable the best for our pupils.
Here's what we'll be learning this Term:
English: We are writing to entertain using setting descriptions
Spelling: The Statutory spellings for KS2 are all being practised each morning through out the term and in addition, we are teaching spelling of more complex words using phonic knowledge as part of out English lessons in 2 sessions per week which we have entitled 'the Complex Code'
Maths: We are reinforcing solving problems with Fractions decimals and percentages
Guided Reading: Studying a range of texts to develop:
Vocabulary
Inference
Prediction
Explanation
Retrieval
Sequence or Summarise
Computing - We are learning all about coding and creating computer games of our own.
Music - We are learning performance skills through:
Pitch
Where we listen to the sounds of nature in Summer, eg a cuckoo song.
Play a range of singing games based on the cuckoo interval (so-mi, e.g. Little Sally Saucer) matching voices accurately, supported by a leader playing the melody. The melody could be played on a piano, acoustic instrument or backing track.
Respond independently to pitch changes heard in short melodic phrases, indicating with actions (e.g. stand up/sit down, hands high/hands low).
Worldview and Faith investigations (RE) - Continuing our theme of What does it mean to be...?
This term we are learning about the Muslim faith answering the Question 'What does it mean to be a Muslim in Britain today?'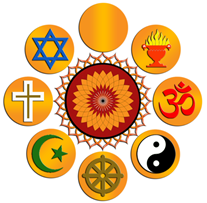 PE - We have ONE PE Sessions per week:
Please can children wear the complete PE kits to school on THURSDAY.
Children's PE Kit:
Uniform
Detail
T-shirt

In house colour with school logo

(House colour/plain white alternative)

Trainers/daps
Any colour – must be suitable for physical activity
Joggers/tracksuit bottoms (optional)
Plain navy or plain navy with school logo
Hoodie (optional)
Plain navy or plain navy with school logo
Shorts
Plain navy (not cycle shorts, not lycra)
SWIMMING: (Sycamore class will be swimming this term)
This Term Sycamore Class will restart Swimming Lessons.
The dates are as follows:
Term 5:
| | |
| --- | --- |
| Thursday | 28th April |
| Thursday | 5th May |
| Thursday | 12th May |
| Thursday | 19th May |
| Thursday | 26th May |
Term 6:
| | |
| --- | --- |
| Thursday | 7th July |
| Thursday | 14th July |
Boys need to wear swimming shorts (above the knee) with a mesh liner or swimming trunks (e.g speedos).
An optional swim rash vest may be worn

Girls Need to wear an all-in-one swim suit.