Sycamore Class
Class Teacher: Mr Gabb
At Woodlands we provide a supportive approach to ensuring all pupils have high expectations of themselves and each other. We would like the wider community of Woodlands to support us in this journey and to enable the best for our pupils.
Please click the video below to access pupil expectation video Sycamore Class.
Here's what we'll be learning this Term:
English: Biographies relating to William Shakespeare
Spelling Quizzes will normally take place on a Friday afternoon, based on Y5/6 Statutory Word lists.
Maths: Number & Place value
Guided Reading: Studying a range of texts to develop:
Vocabulary
Inference
Prediction
Explanation
Retrieval
Sequence or Summarise
Science - Forces: Learning to explain that unsupported objects fall towards the Earth because of the force of gravity acting between the Earth and the falling object.
Computing - Online Safety
History - "Kings & Quacks! A study on British history during the Tudor period.
Music - Play and perform in solo and ensemble contexts, using their voices and playing musical instruments with increasing accuracy, fluency, control and expression.
Worldview and Faith investigations (RE) - Why do some people believe God exists?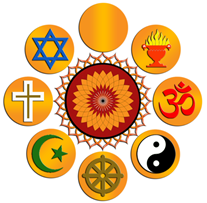 PE - We have two PE Session per week; Outdoor PE on Monday and Indoor PE on Thursday.
Please can children wear the complete PE kits on MONDAY. Children may come to school dressed in PE kit for the day.
Children's PE Kit:
Uniform
Detail
T-shirt

In house colour with school logo

(House colour/plain white alternative)

Trainers/daps
Any colour – must be suitable for physical activity
Joggers/tracksuit bottoms (optional)
Plain navy or plain navy with school logo
Hoodie (optional)
Plain navy or plain navy with school logo
Shorts
Plain navy (not cycle shorts, not lycra)