Uniform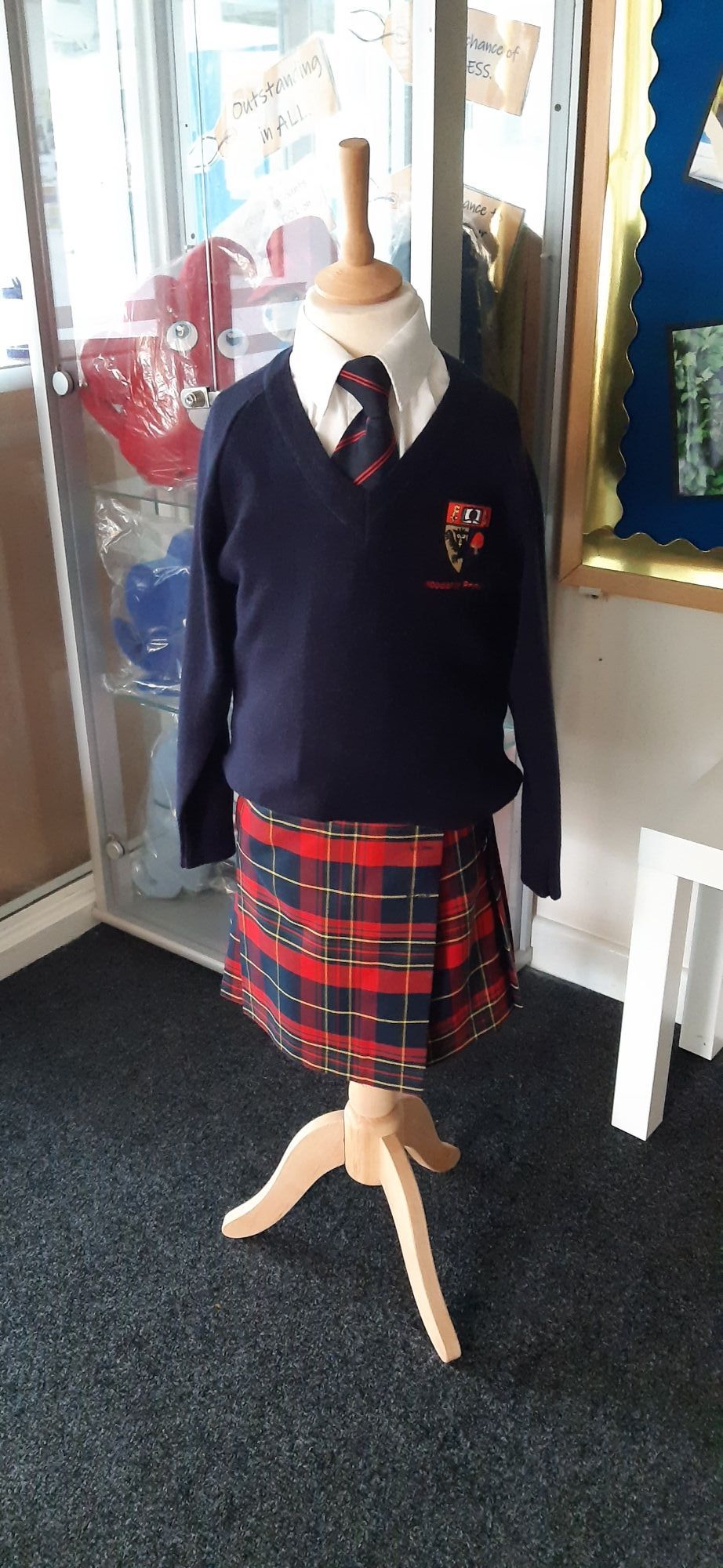 We believe that children who take care and pride in the way they look also take pride in their work. The school encourages all pupils to identify with the school dress code as this fosters a sense of belonging. We ask for parental co-operation in ensuring that pupils are suitably dressed in the correct school uniform.
Polo Shirt – KS1 and Reception
Blouse/Shirt – KS2; White (short or long sleeved)
V necked school sweater with Academy logo
School tie KS1 & 2 (compulsory item must be worn every day)
Trousers - Tailored, plain mid-grey colour
Skirt Elasticated in KS1 and Reception Wrap around in KS2 - School tartan kilt
Plain black/grey socks
Plain black, low heeled leather, or similar, shoes ( no trainer styles)
All School Uniform, including PE Kit can be ordered online.
Click here: Initially Yours
or copy and past the link into your browser:
http://www.initiallyyours.co.uk/schools/yate_academy_woodlands/uniform_and_sports_kit.htm
Or you can order over the telephone by ringing:
07935 976738
Please download the Uniform Policy for further detail and clarification.
See below.