Our Wider Offer
Our wider offer is one of our school priorities, and you can find out how to enrol your child in an extracurricular club by clicking the links below.
We offer an after-school club which is run by Swift Sport.
Details can be found:https://swiftsportscoaching.co.uk/the-nest/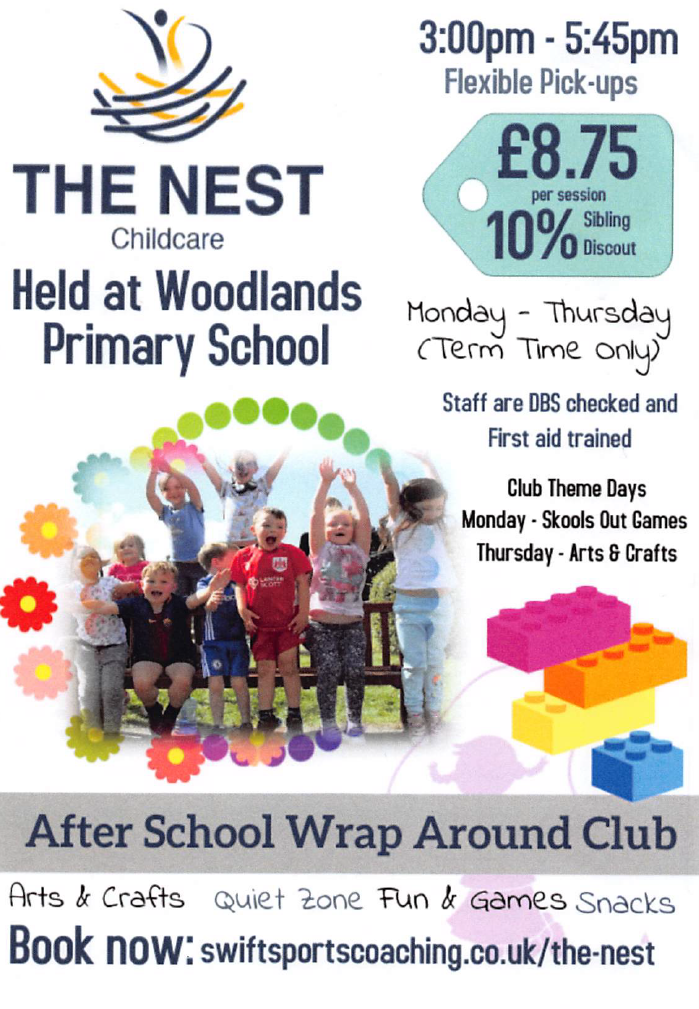 Miss Georgia Rose offers after school ballet classes on a Friday.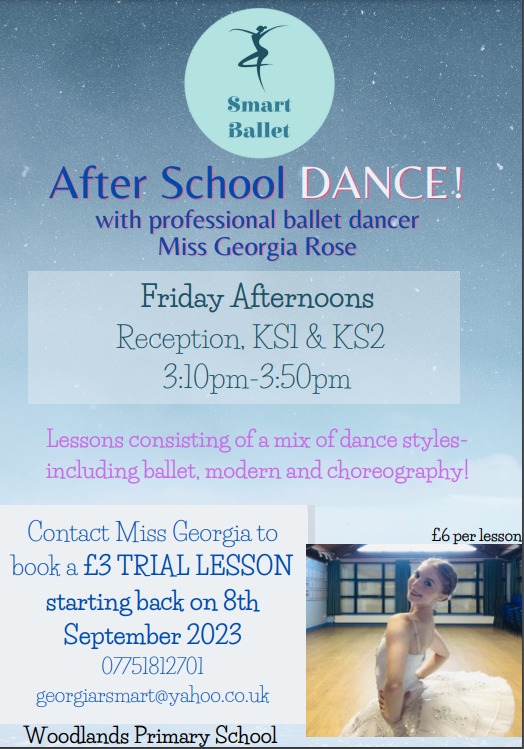 We are pleased to offer a strings and brass Music club. You can book your lesson here: https://uksouthglos.speedadmin.dk/registration#/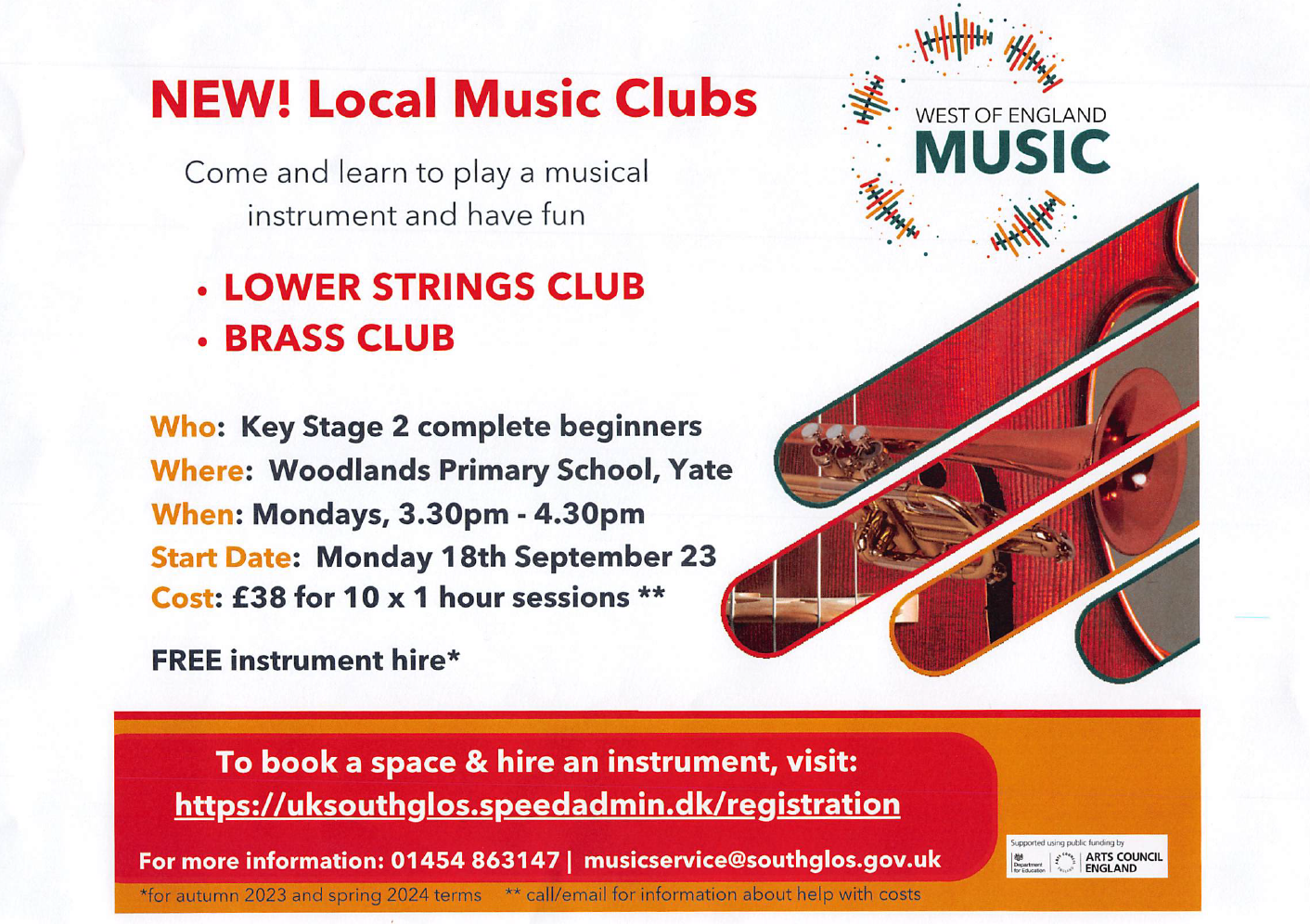 We work in close partnership with Bristol Sport and here are the clubs on offer this term: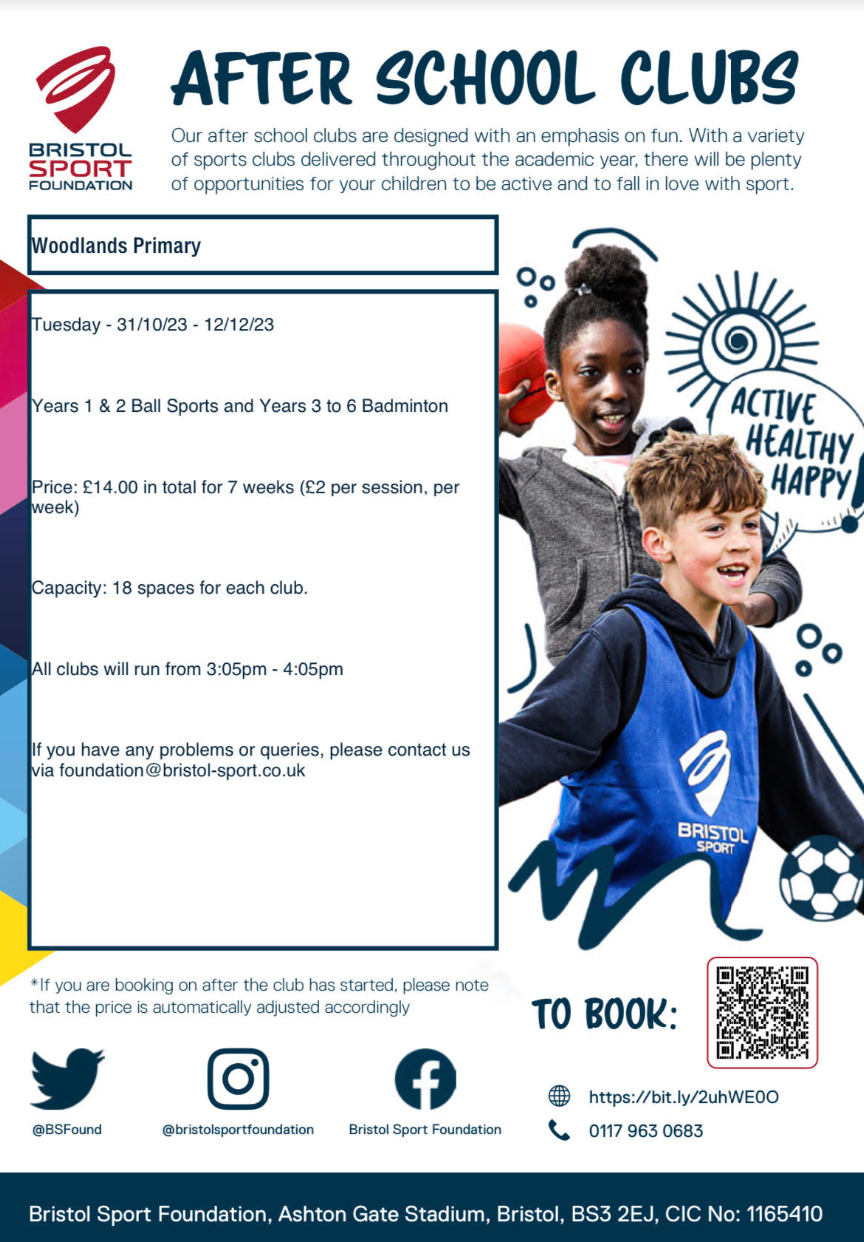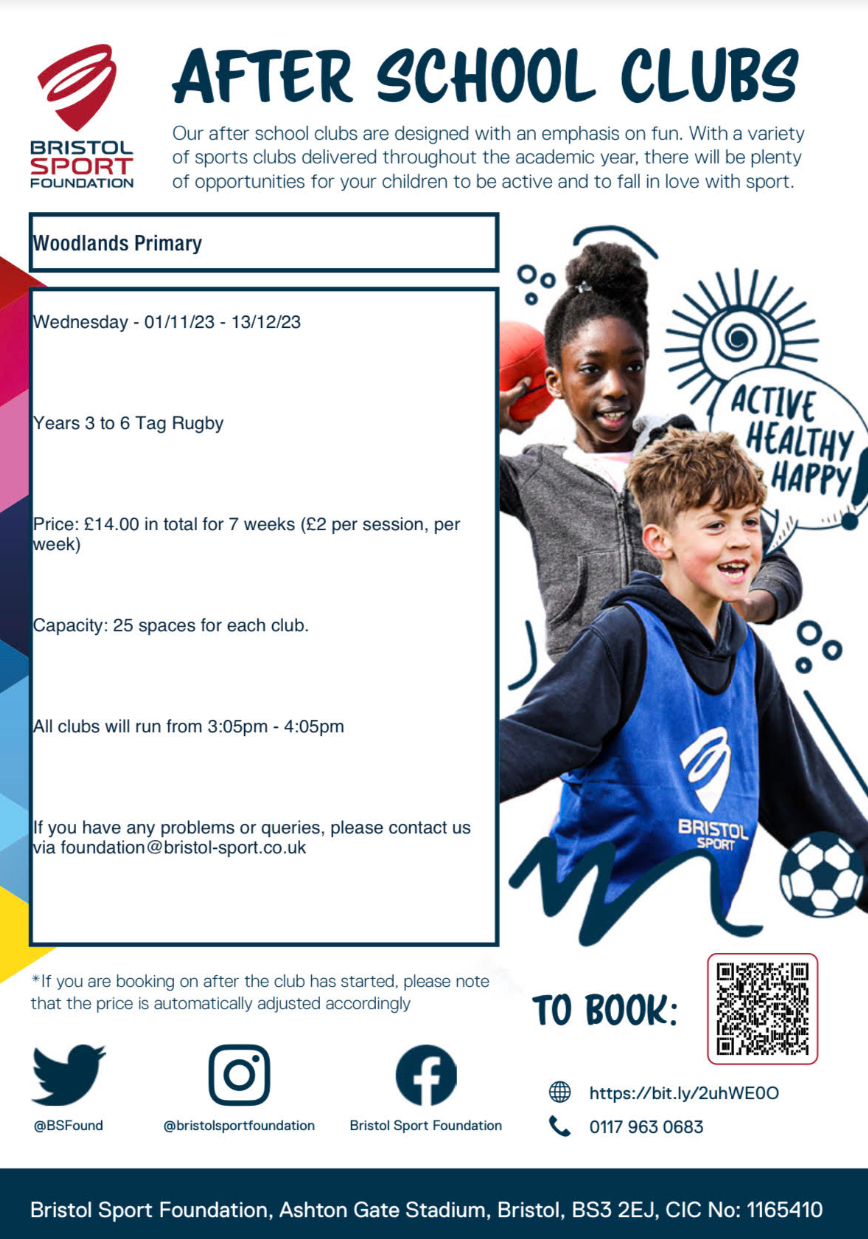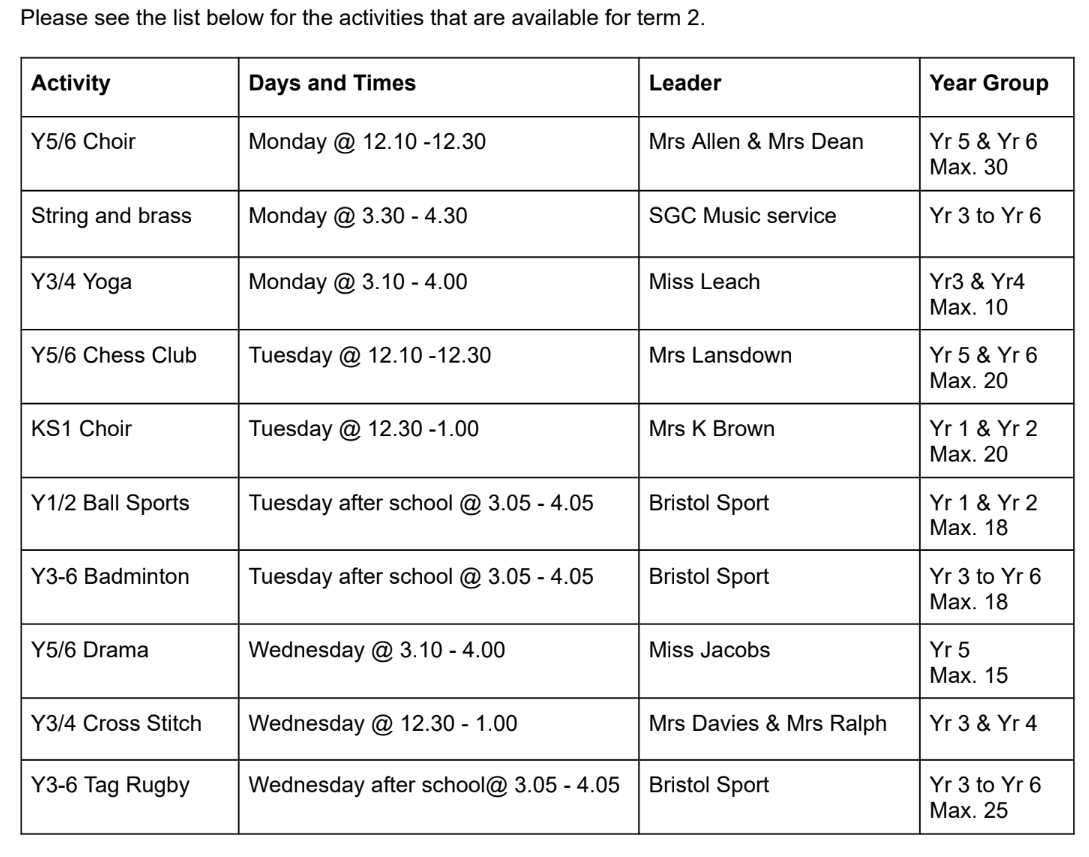 Book using Bromcom, see help below.