PE
Always on the move to creating a better you!
PE at Woodlands inspires all children to participate and succeed in sport. We intend to deliver high quality teaching and learning opportunities that are consistent throughout the school. Beginning with early skills taught in EYFS, we inspire our pupils to develop a love for sport while leading a healthy and active lifestyle. Our curriculum aims to improve the well-being and fitness of all children at Woodlands, not only through the sporting skills taught, but through the underpinning values that PE promotes.
All staff at Woodlands use the Get Set 4 PE scheme of work which promotes high quality teaching and empowers them to deliver outstanding lessons which focus on each of the key skills that need to be taught across the year.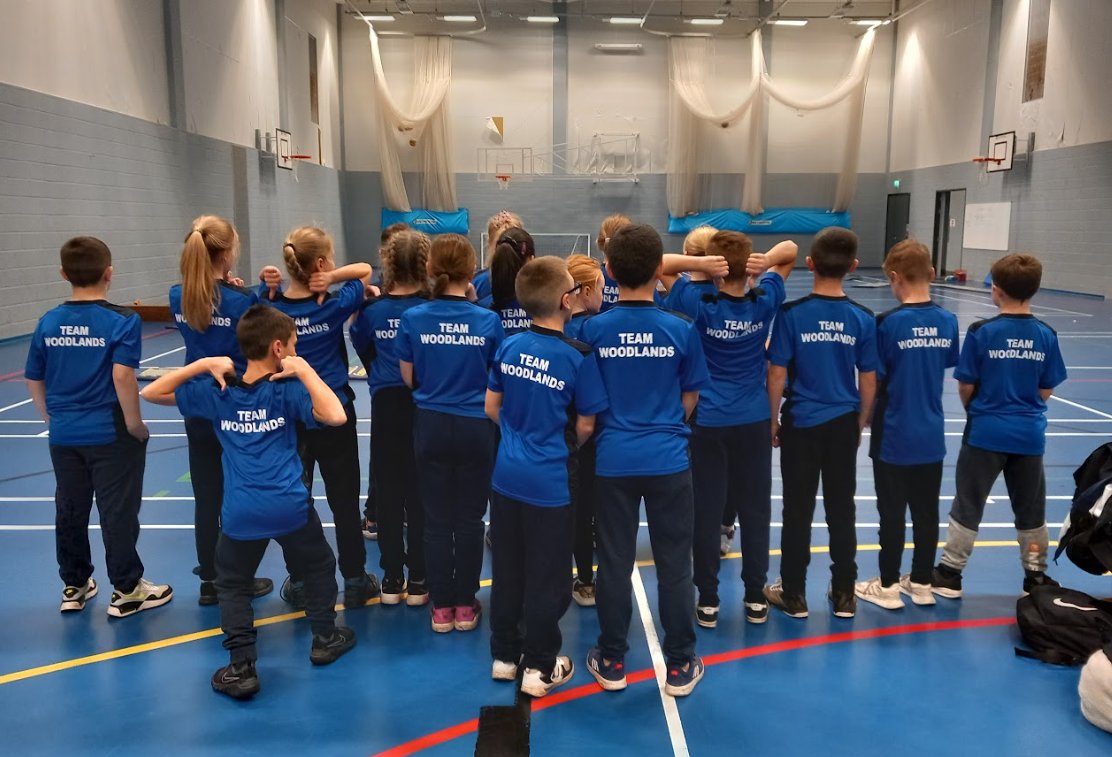 Our EYFS children, in Nursery and Reception, have the opportunity to be physically active all day, every day. Our wonderful outside area encourages children to explore and be active in a safe, secure environment. There are many links to learning, such as: personal, social and emotional development; physical development; understanding the world; and expressive art and design.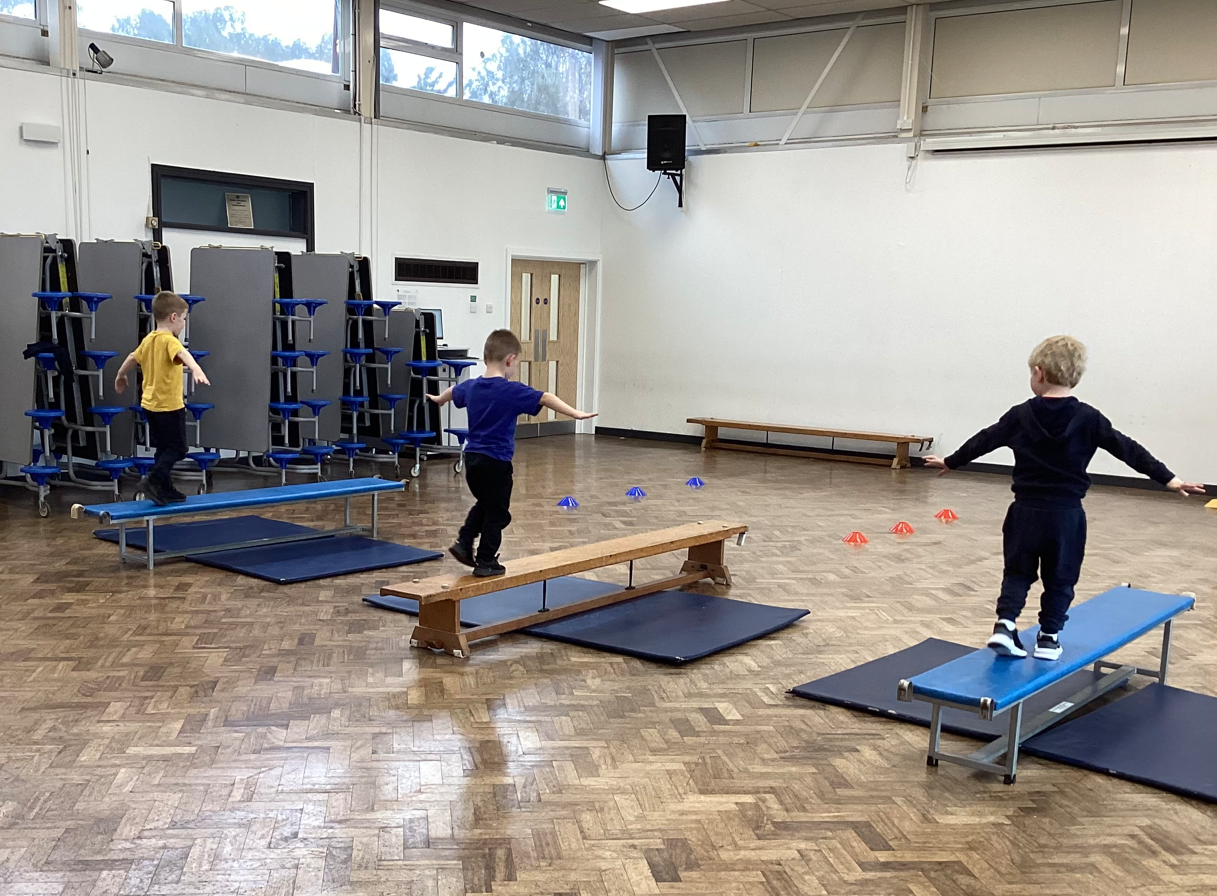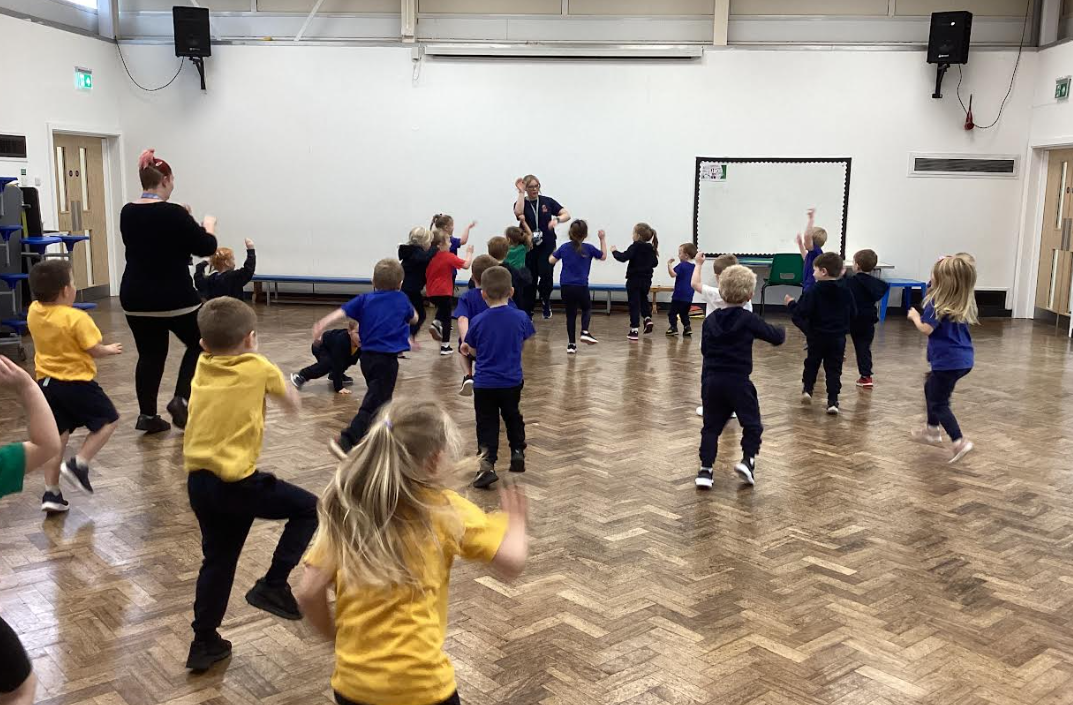 In KS1, pupils participate in a minimum of 2 hours of high quality PE a week. These lessons focus on fundamental movement skills to develop agility, balance and coordination. The curriculum content includes ball skills and team games, gymnastics and dance activities. We ensure that there are clear skills and knowledge progression throughout KS1 and into KS2.
In KS2, pupils participate in a minimum of 2 hours of high quality PE a week. These lessons continue to apply and develop a range of skills and units of work including a range of invasion, net/wall, fielding and striking games, gymnastics, dance, athletics and swimming. This follows on from learning in KS1, through KS2 and prepares our children for KS3. We also enrich children's experiences through our wide range of extracurricular activities and competitive games.
Extra curricular activties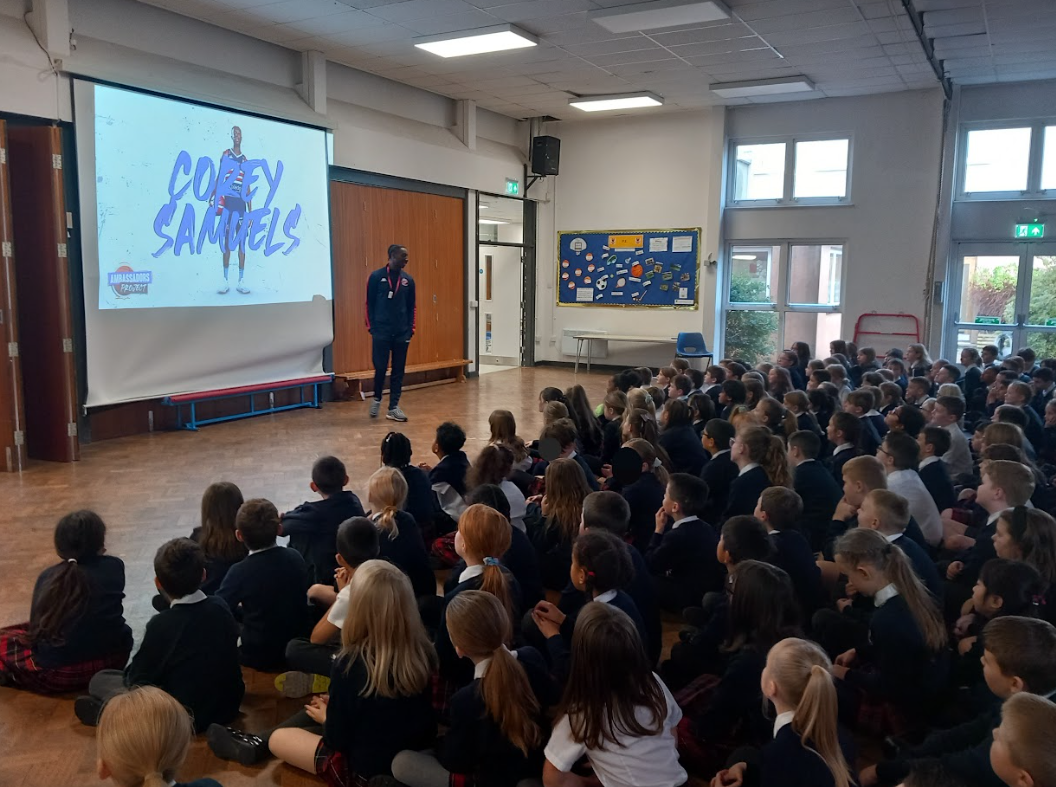 We were so lucky to have an assembly with a professional basketball player, Corey Samuels from Bristol Flyers.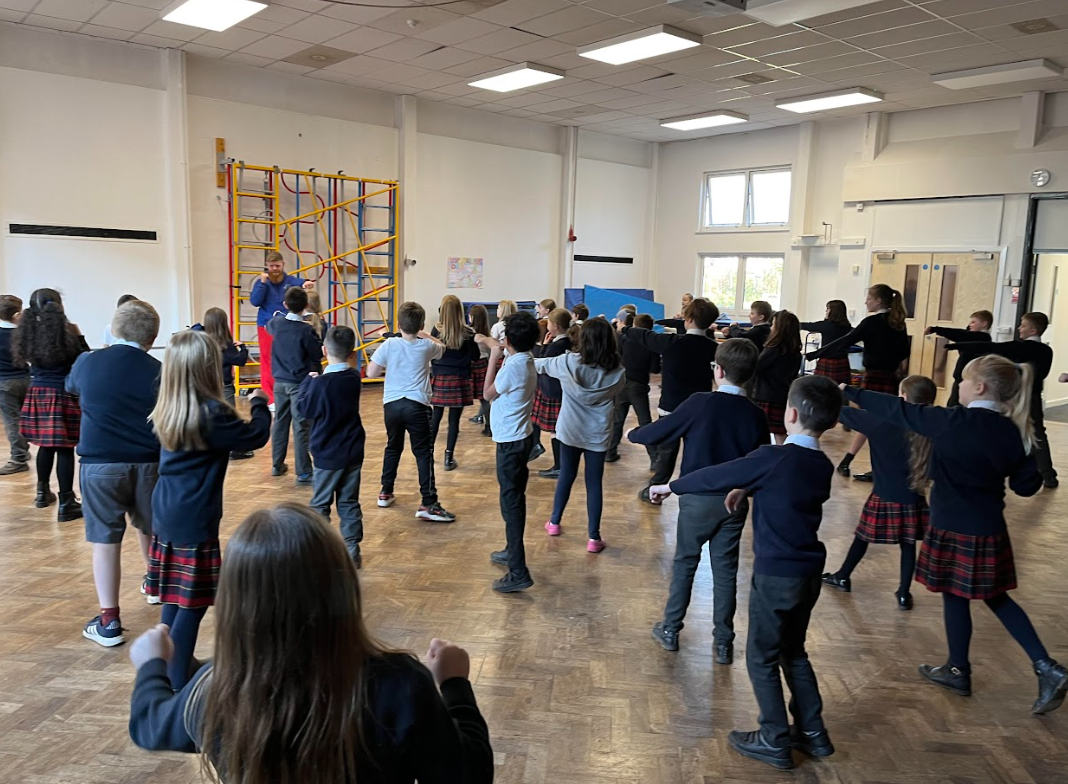 Year 4 showing off their martial arts skills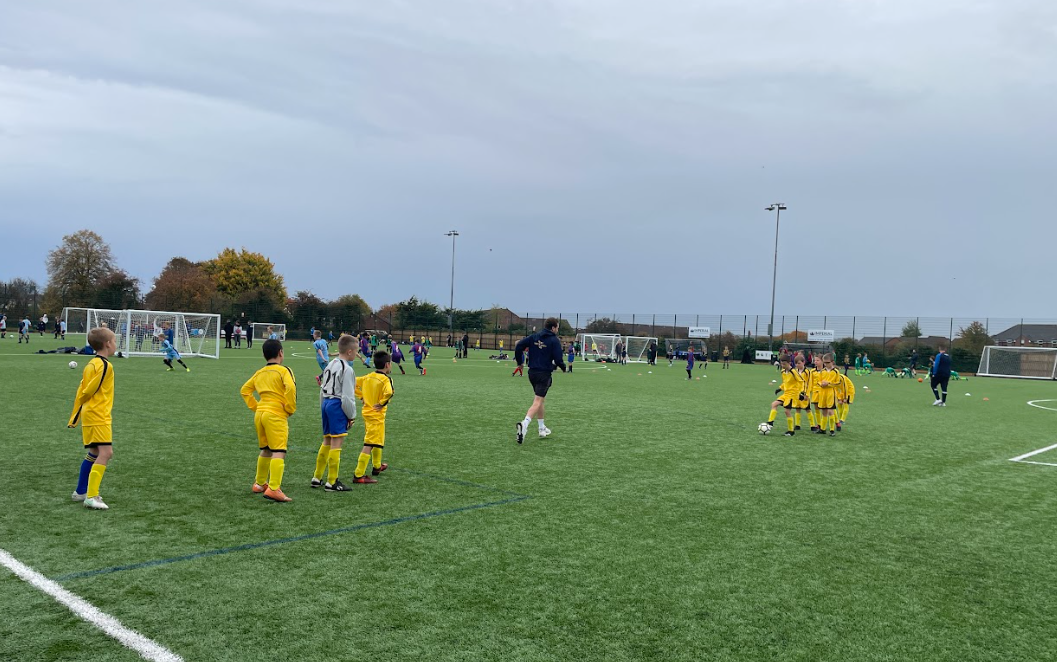 Woodlands boys football team warming up ready for their tournament.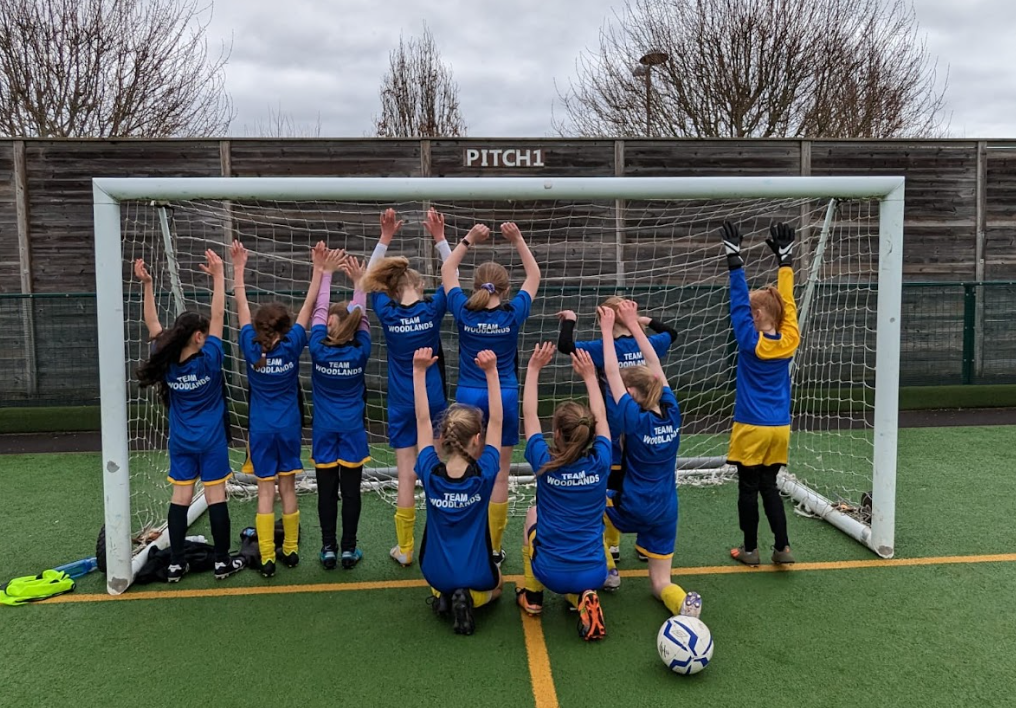 Woodlands girls team in their first ever competition made us all proud!
Sports Premium Funding
Sport Premium funding is money that primary schools receive each year from the Government to improve the quality of PE and sports activities they offer pupils. The funding is based on the number of pupils in the school. The money is used to develop or add to the PE and sport activities that the school already offer and to make improvements now that will benefit pupils joining the school in future years. We believe that a varied PE curriculum and extracurricular opportunities have a positive influence on the attitudes, concentration level and the academic achievement of our pupils.
Woodlands have used this funding to increase the quantity of sports provision in the school. Children across all year groups and of all abilities have had opportunities to participate in events both in our school and with other schools. The pupils also benefit from working with Bristol Sport and Swift Sports, professional sports coaches, for lunchtime clubs and after school sports clubs.
This year we plan to use the funding for:
Training for staff to ensure high quality teaching
Provide cover to release staff to accompany and support pupils at sporting events
Costs for events, such as the Celebration of Sport and the Festival of Dance
Transport costs to events and sports competitions
Maintenance and purchasing of sports equipment