Reading
Open a book - open the world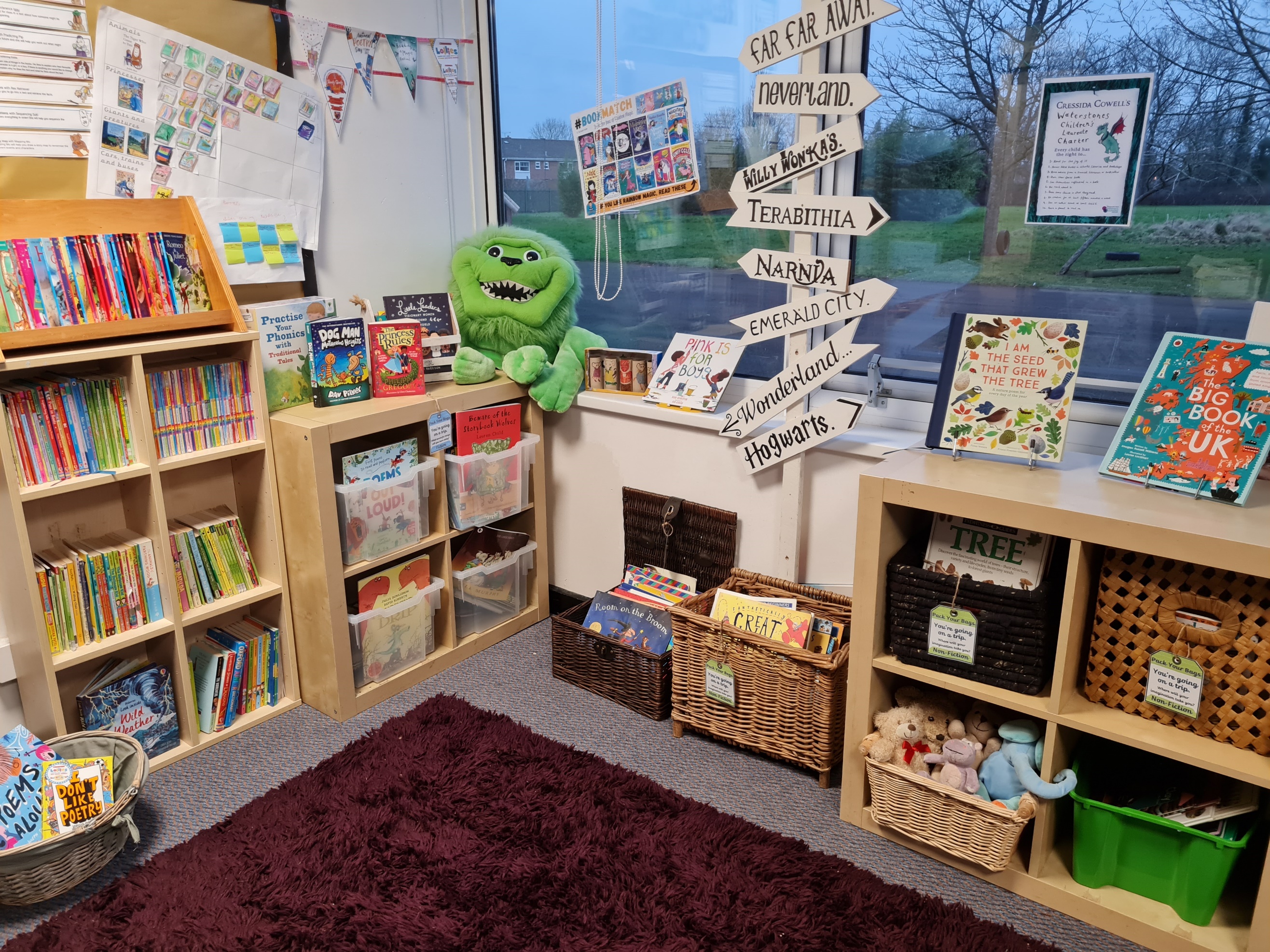 At Woodlands, we understand the importance of fostering a love for reading, after all it underpins everything we do every day of our lives. Our vision is for every child within our school to develop a love of reading; a good knowledge of a range of authors, genres and text-types; and, to be able to understand more about the world in which they live through the knowledge they gain from texts. These texts should encompass the best that has been thought and written.
We intend to deliver a curriculum that builds on the foundations laid within the early years and KS1 schooling to provide children with the fluency of decoding and comprehension skills required to understand and analyse texts. Our goal is to ensure that every child can successfully access every subject in both the primary and secondary curriculum before continuing their journey beyond to college, university and life-long learning.
We have high expectations of all of our pupils: all children are expected to meet national standards and we put in place targeted support to ensure that they do. Furthermore, we understand the importance of parents and carers in supporting their children to develop positive reading habits, decoding and comprehension skills. This can be achieved by encouraging home-school partnerships which enable parents and carers to understand how to enhance the skills being taught in school through good quality and breadth of texts.
Finally, we intend for our curriculum to represent the diversity of our pupils and the wider world through class book corners and libraries, and studied texts that represent all genders, races, religions, differing world views and that challenge stereotypes. We provide opportunities for children to read widely across both fiction and non-fiction to develop their knowledge of themselves and the world in which they live to develop and appreciation and love of reading and to gain knowledge across the curriculum.