Uniform
A high standard of personal presentation will be expected of all our students at all times whilst at Yate Academy, below you will find details of uniform expectations for all our students.
The compulsory uniform for years 7-11 consists of the following
Yate Academy School blazer
Yate Academy tie
Yate Academy tartan skirt (worn just on or above the knee) or formal tailored plain grey trousers that cover the shoe laces (see notes below for prohibited styles)
Plain white cotton blouse/shirt with collar. This must be worn tucked in.
Plain black formal shoes that can be polished to a shine (see notes below for prohibited styles)
Trousers
Prohibited trouser styles include but are not limited to - tight, skinny fit, narrow fit, stretchy, low rise, chinos, jeans, drainpipe, Miss Sixty, linen, leggings or cropped styles (please see photos below).
Shoes & Socks
Examples of prohibited footwear includes but are not limited to – trainers or trainer type shoe of any sort, canvas shoes, VANS, suede shoes, military-style or UGG style boots, skate type, or any above the ankle shoes. Shoes must be void of any buckles or decoration.
Socks must be plain black, grey or white. Girls may wear plain black tights, no leggings.
Jewellery
One wrist watch, and one simple and plain gold or silver stud per ear lobe are the only items of jewellery accepted. Facial piercings of any kind, including transparent piercing retainers are prohibited. If parents wish for their children to have additional visible piercings this must be done with ample healing time so that the piercing can be removed during the school day.
Hair
Hair is to be of a natural colour and of only one colour. Long hair must be tied back for PE, Technology and Science lessons. We ask that parents make informed decisions with respect to hair styles worn during school breaks, and ensure that all students return to school with acceptable styles.
Make-Up
Makeup should be discreet and not noticeable. This includes foundation, lipstick, lip-gloss, mascara, blusher, eye shadow, eyeliner, brow liner and nail varnish (including false nails and false eyelashes). Students arriving in school wearing makeup, nail varnish or false nails will be asked to remove it.
Additional notices
Hooded and other branded jumpers or tracksuit tops of any sort are not to be worn anywhere on the school premises.
No additional jewellery may be worn or brought to school. The only exceptions are items of religious significance such as crosses, Stars of David, etc. (which should be on a long chain such that nothing is visible).
The use of mobile phones/iPads and headphones is prohibited on school premises and such items must be kept out of sight and turned off. These will be confiscated if seen/heard.
In cases where medical reasons require a modification to the uniform policy, notice on letter headed paper from a medical professional must be addressed to the Head detailing the reason.
Notes from parents will not be accepted for missing/forgotten items of uniform or medical dispensations.
Acceptable footwear examples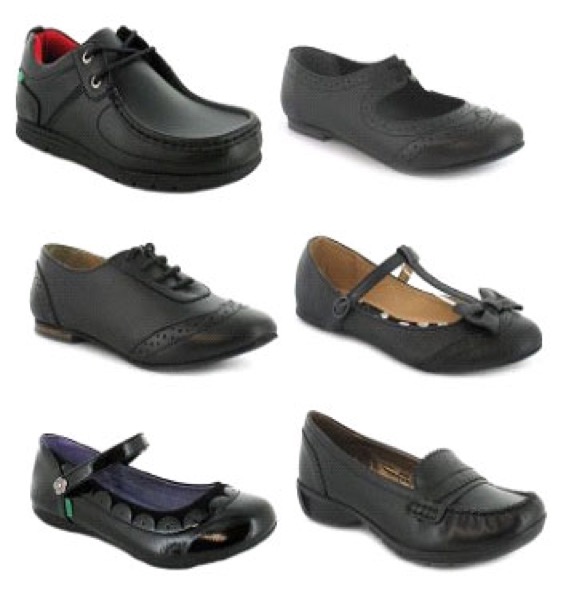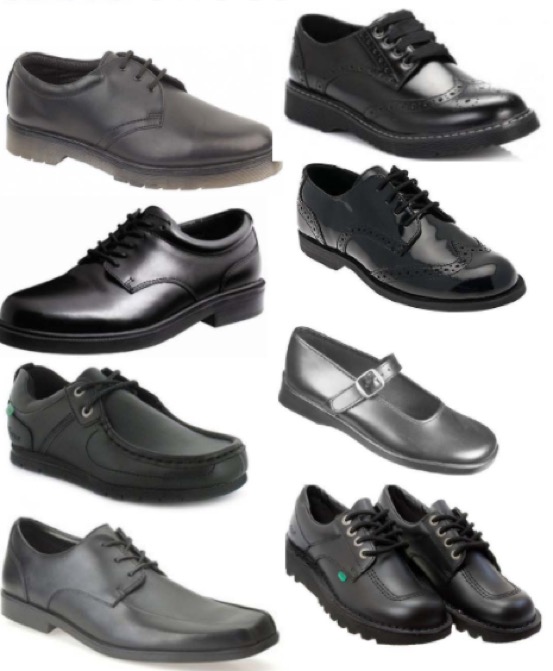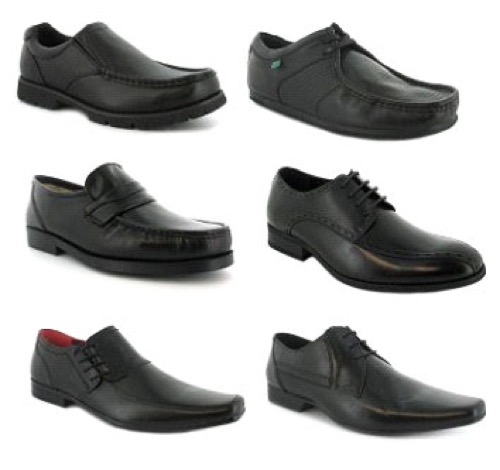 Unacceptable Footwear examples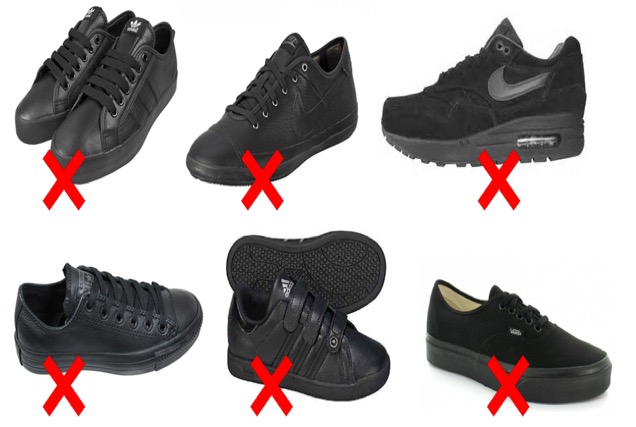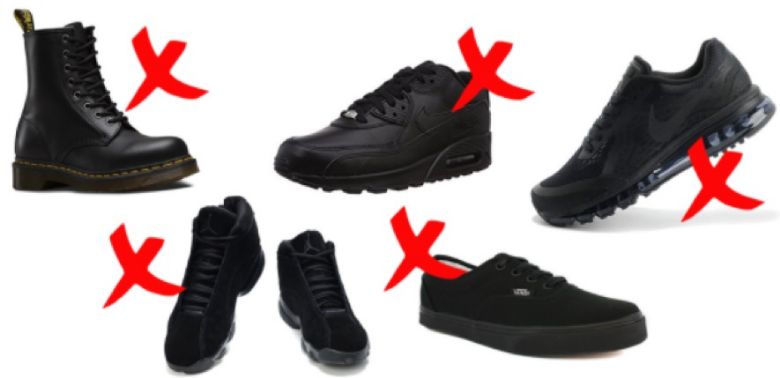 Acceptable and unacceptable trouser examples